Arts Upper Hunter is pleased to announce that it will fund eight community organisations through its Country Arts Support Program (CASP) grants. CASP has long been a vital support for regional arts, enabling community groups to hold small bespoke workshops, or create artworks, or have performances or exhibitions.
This year, in addition to the $17,000 from the NSW Government, Arts Upper Hunter has temporarily increased the pool of funds to give more groups the chance to run programs. Eight projects from across the region is a significant increase over previous years.
"All the applicants were very strong," according to Arts Upper Hunter Chair Ivan Skaines. "They range across many artforms, across the whole region. That includes small towns like Lower Belford and big places like Singleton."
Skaines was especially pleased by one particular focus. "Young people. Nearly every project has either a central focus or a side project for youth and kids. Given how much young people have struggled under Covid, anything that helps them find ways to express themselves and learn new skills will be a help."
Arts Upper Hunter is hoping to open the 2023 CASP grant applications later this year!
Dungog Clarence Town CWA ($2,500)
Creative Healthy Eating: Healthy eating with a difference! Puppetry will encourage kids and young people to use creative arts to learn about making good eating choices. Working with performers and puppeteers Curious Legends, young locals will create puppets and lanterns, and then show them off in a parade and performance.
Kirkton Public School P&C ($3,500)
F.L.O.R.A. mural: Students, staff and community members will work with an artist to create an inspiring and colourful mural reflecting the core values of Kirkton Public School in Lower Belford. FLORA = Friendship, Learning, Opportunity, Respect and Achievement.
Murrurundi Arts & Crafts Council ($2,300)
Creative workshops for the local community and surrounding areas: workshops in three unusual areas: hat-making, bookbinding and dot painting. Three emerging teachers will gain skills as teachers while locals gain creative skills and a headpiece for the Spring Racing Carnival.
Muswellbrook South Public School P&C ($3,500)
African Drumming: Performer Benjie Williams from Earthen Rhythms will hold African Drumming workshops for all students of Muswellbrook South Public School. Students will gain an increased understanding of African culture and music. A greater sense of well-being and a better sense of rhythm are just two of the outcomes.
Scone Neighbourhood Resource Centre ($3,500)
Tin Wall Art Project: young people will help create a large mural to transform an unsightly tin wall into an attractive surface, at the Scone Neighbourhood Centre. Led by mural artist Dan Bianco, students will discover new skills and cooperate on an artistic project together.
Singleton Library ($2,000)
Craft of Writing Workshops: A deep dive into the creative writing process for those looking to enhance their skills, develop expression and make stronger vocabulary choices, at Singleton Library in conjunction with the Library Writer's Group. There will also be a workshop for students in years 11 and 12 to provide them with a deep experiential understanding of the writing process. Led by Dr Bernard Cohen.
St Joseph's Primary Denman P&F ($3,385)
Yarning Circle mural: a mural created using the combined artworks of the school community will be installed around the school's yarning circle to enhance the space and provide privacy. The artist-facilitator will take the students' own artworks and digitally transform them into a memorable collage.
Upper Hunter Youth Council ($3,150)
Create Your Own Skateboard Deck: Youth from across the Upper Hunter Shire will come together at the Scone Youth Centre, and tap into their inner artist to create their own deck. Led by Decked Out workshops.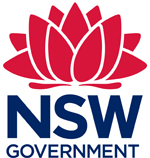 Image:  Scone Art & Crafts' Portrait Photography Workshop supported by CASP 2020. Taken by Anna Rankmore.