Ten applicants from across the region have been successful in Arts Upper Hunter's second ever Micro Grants program.
The 2022 Micro Grants are designed to be small but very useful cash injections to help people and groups "to get back on track or to take a small but crucial step forward in their creative pursuits," according to the guidelines.
Micro Grants were first offered in 2020 to help people return to arty action through the pandemic. "They were very successful," according to Arts Upper Hunter Executive Director John O'Brien. "We've been regularly approached to run them again, I think because they were easy to apply for and turned around fairly quickly."
The ten successful recipients include two museums and a gallery needing signage or marketing materials. "This time round no one wanted to buy equipment but several wanted to fund publicity! I think that speaks to having confidence that events are going to happen and a keen desire to get the audience in."
With grants ranging up to $1000 each, "no one is going to become a millionaire – but we do know that many people and groups are struggling to restart, with volunteerism falling off across the nation." O'Brien says it's fun to look for patterns – "for example there were three textile artist applications – which makes me think of people stuck at home knitting while Covid raged outside". But, he says with a laugh, "I don't read too much into it."
Recipients included …
Scone & Upper Hunter Historical Society for brochures, "A Walk Into Scone's Past", encouraging a deeper visit to the historic town.
Lisa Wiseman for a one-week window exhibition of her quirky crocheted wearable artworks, at Dungog's Gallery On Dowling, "aiming to bring a smile to people's faces".
Rebecca Rath of Singleton District for promotions for a new exhibition of an exotic landscape – including an oils workshop for local artists and a catalogue.
Super-active new Merriwa Gallery for street signage and promotions of their dynamic range of workshops.
Upper Hunter businesswoman Debbie Lee for product testing, mentoring and brand-building of her Koori Threads range of clothing inspired by family and Black history.
Hanna Kay, established artist from Blandford, for assistance with costs for a journey to Broken Hill and the Flinders Ranges ahead of a new exhibition in Muswellbrook in 2023.
Muswellbrook Ceramics Group and Pothouse for assistance with an Open Day Fair and workshop series in some unusual firing techniques.
Paterson textile artist Janet Steele for work for a new exhibition speaking to environmental change and incorporating ceramic work.
Dungog Historical Society for portable banners to encourage visitation of their museum and of any off-campus shows they might hold.
PCYC Muswellbrook for art supplies that will allow them to continue to offer free art classes to people with a disability through 2023.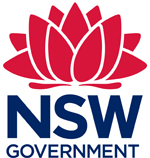 Image: A hat or a critter? Dungog artist Lisa Wiseman's crochet art aims to "bring a smile to people's faces". Sandy the Handy Dragon, work and photo by Lisa Wiseman.