The Murrurundi Arts & Crafts recently held two very creative and successful weekend workshops. Agnes Lingane, Secretary of the MACC, provided the following report.
Book Binding Workshop: A terrific weekend was had by all on the 19-20 November in learning new skills/techniques or adapting skills to a new craft of making books. It was also lovely to see new friendships made by people of diverse backgrounds but a common interest in learning and creating – and didn't they create some wonderful journals! It was great to see members of MACC as well as some new faces to the area, we hope to see you all again soon at the beautiful Railway Rooms @ Mururundi to share more creativity.  A big thank you to Arts Upper Hunter for providing funding under CASP to make these types of events affordable and accessible to the community!
Sun Catcher Workshop:  Another fabulous weekend of workshops making copper foil sun-catchers with a Christmas theme. This time at the Shed on the 26-27 November and taught by the talented Catherine Beverley.  Not only did members and non-members create some beautiful suncatchers they also created laughs and friendships.  We hope to do more of his in 2023.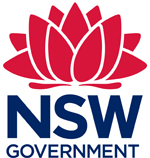 Image courtesy of the Murrurundi Arts & Crafts